Class details
 

General Boxing Training – Leeds

 
Boxing training Leeds Tigersgym classes which you can choose whether to have contact or not, the choice is yours. Most people train and enjoy the aspect of boxing pad work during training and the great fitness boxing gives you. You can also focus your goals much higher to compete in our Inter-sparring competitions shows.
These mixed boxing training lessons are designed for anyone who is a beginner to advanced level. You will learn boxing skills and related boxing fitness in a very relaxed, positive and friendly atmosphere.
These boxing sessions are a fantastic workout and will build your skills and fitness to a very high level. After the initial warm up, the training incorporates lots of high-intensity technical pad work. This builds up the all-important punching techniques you need for very good boxing training.
You will learn all the fundamentals of boxing, footwork, pad work, sparring, boxing fitness, which also helps your balance and coordination. Furthermore, you'll gain improvement to your confidence and get the benefit of socializing with like-minded individuals during training at Tigersgym.
If you have any past experience from other avenues or have taken time out. Please feel free to join our classes at any time and pick up where you left off. Experienced persons will be training alongside you in the classes and they'll also give you their friendly support and Knowledge throughout any training sessions. 
                                           Children's Boxing
The Saturday junior boxing session is conducted in a friendly atmosphere and covers skills such as skipping, footwork, basic punch work on pads, bags and the speedballs.
General exercises and overall fitness is also a very big part of training. There is body punch contact sparring only after extensive training, which is totally optional and only with parents consent.
The students learn with fun and will improve their self-confidence and self-discipline. Children build upon their strength, stamina, and balance. The sessions are great for dealing with bullying and helping with difficult situations. 
No need to book in advance, simply turn up in comfortable training gear and start building your technique, fitness, and confidence! We are based in North Leeds 6 area of Meanwood. Close to Woodhouse, Headingley, Lawnswood, Moortown & Chapel Allerton.
CLASS COST/PERSON
£8.00 1.5 Hrs
£6.00 1.0 Hr
Class Trainer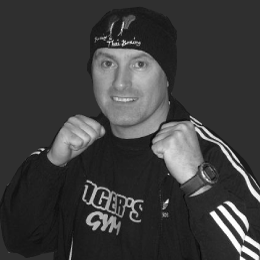 Gary Sutcliffe
Extensive amateur boxing career while serving in the Royal Navy. Held professional boxing trainers licence since 1999. Extensive Martial...
Profile
Class Trainer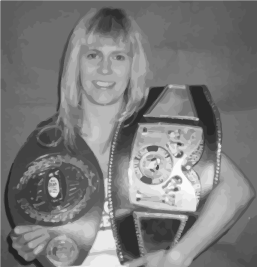 Michelle Sutcliffe
Leeds hometown girl - Michelle was the first professional British Boxing Board of Control "BBBofC"...
Profile
Class Information
Wednesday : 7:15PM - 8:45PM
Thursday: 6:15PM - 7:15PM
Saturday: 12:00PM - 1:30PM
All Levels: 7:15PM - 8:45PM
Top Grading: Professional
TAKE THIS COURSE