Class details
 
Ladies Boxing & Thai Boxing training 

Ladies Boxing & Thai boxing & Kickboxing Martial Arts training in Leeds at Tigers gym is an ideal place to start as a beginner. Experienced people are welcome and can restart their training from where you left off. Also, you can choose to do Boxing or Thai boxing tuition or mix and match all styles. We also cater to those who prefer kickboxing techniques. Furthermore, don't worry if you are not very fit, as we'll help you with your fitness training and help you at your own pace.
In addition, you will learn all related boxing and Thai boxing pad work, skills, footwork, balance, and coordination. By the way, you will improve your confidence and socialize with like-minded friendly positive individuals.
In particular, experienced ladies will be training alongside you in the lessons. They'll give you their continued friendly support and knowledge throughout your training.
Friendly Tigersgym classes
Tigers gym ladies-only classes are conducted in a very friendly and positive way. As a result, this allows you to learn techniques and become fitter in a relaxed training environment. You may turn up with a friend to train. But don't worry about turning up on your own, as we'll take care and help you from the start. 
Lastly, any contact during your training is totally optional! But should you wish to take your training to another level in the future, we'll help you in the right direction. In conclusion, when you come to train at Tigersgym, it's what you want to get out of the lessons that are important.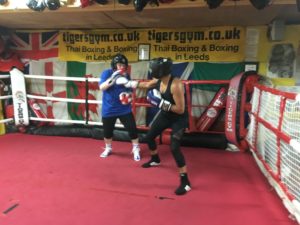 Optional sparring!
No need to book in advance, simply turn up in comfortable training gear and start building your technique, fitness, and confidence! Not looking for class training sessions, give us a call about our excellent 121 personal tuitions for either boxing, Thai boxing, Kickboxing, or fitness training.
Tigersgym is a boxing and Thai boxing gym in North Leeds based in Meanwood. Close to Woodhouse, Headingley, Lawnswood, Moortown & Chapel Allerton.
CLASS COST/PERSON
£8.50 – 1.25 Hrs
Class Trainer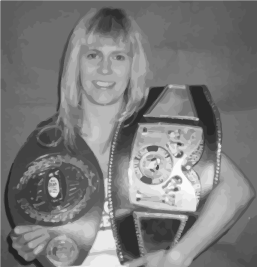 Michelle Sutcliffe
Leeds hometown girl - Michelle was the first professional British Boxing Board of Control "BBBofC"...
Profile
Class Trainer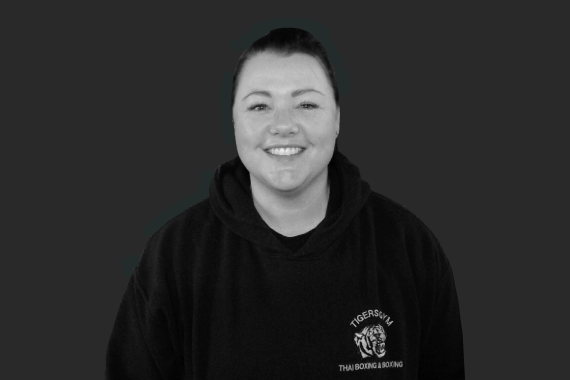 Joley Higgins
Fully qualified Thai Boxing Instructor and fully qualified Amateur boxing Instructor with over 10 years...
Profile
Class Information
TAKE THIS COURSE