Class details
K1-Kickboxing Training
K1-Kickboxing training is a representation and combination of numerous Martial Arts, such as Kickboxing, Kung-fu, and  Kyokushin styles and combines most of the basic elements of other Martial Arts styles for training, self-defense, and combat fighting.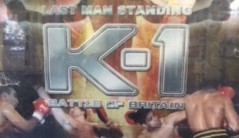 The training is a very strict form that does not use clinching, elbows, or ground fighting, but allows the use of punches, kicks, and knees and is a very effective form of self-defense.
Above all, the mixed K1-Kickboxing sessions are designed for all beginners and anyone with past experience. Furthermore, the training lessons are fantastic for overall body conditioning and as a result will improve your cardiovascular fitness to an excellent standard.
However, some limited experience in Martial Arts is expected for the Saturday session, due to the use of contact drills.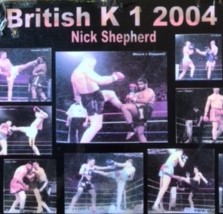 In addition, all the training is done in a very relaxed, friendly, and positive way. The Saturday session does involve basic contact drills and optional sparring training, but the contact is controlled by how much you want to do!
However, all students will need to have the correct protective gear for Saturday's training. Own gloves, mouthguard, and basic leg protectors! We can provide these items at reasonable prices.
You don't need to book any of our sessions, just turn up and get started in the martial arts fitness regime.
In conclusion, comfortable training gear to wear is all you need to start enjoying K1-Kickboxing. Remember, sound mind, sound body!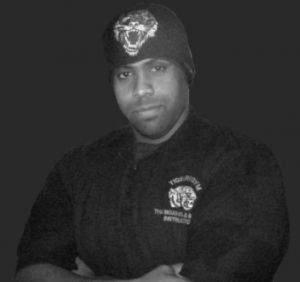 Nick Sheppard K1-Kickboxing Instructor
English WAKO Superheavyweight champion British WAKO Amateur Championships Superheavyweight Champion K1 Competitor 2002 losing only on points after forcing an extra round against the eventual winner. K1 Finalist 2004 losing only to the fantastic "Gary Turner"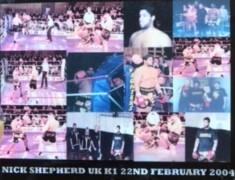 Nick will be helped by his former trainers Gary and Michelle Sutcliffe. Gary also has past experience with Kyokushin Karate and Kickboxing and Michelle does have past Kickboxing competition experience.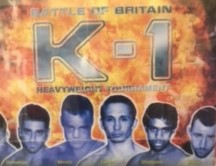 Tigersgym is a boxing, Thai boxing, and K1-Kickboxing Martial Arts gym that's North Leeds based in Meanwood. Similarly, the gym is close to Woodhouse, Headingley, Lawnswood, Adel, Moortown, and Chapel Allerton. In addition, we are within easy reach of Leeds University and Leeds Beckett's campus.
There's plenty of free local parking.
Furthermore, if you're not looking for class training sessions, have a look at our excellent 121 personal tuition page.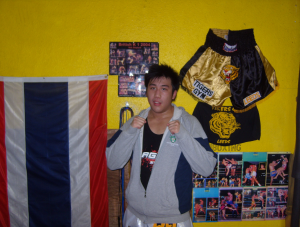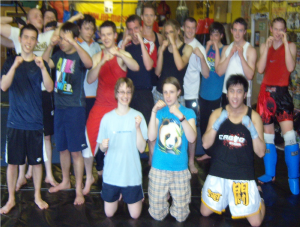 WEDNESDAYS 7.15pm – 8.30pm & SATURDAYS 12.45 pm – 2pm.
All persons £8.50.
Discount offer for University students £7.50.
Class Trainer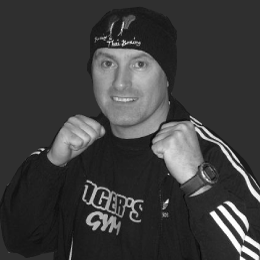 Gary Sutcliffe
Extensive amateur boxing career while serving in the Royal Navy. Held professional boxing trainers licence since 1999. Extensive Martial...
Profile
Class Trainer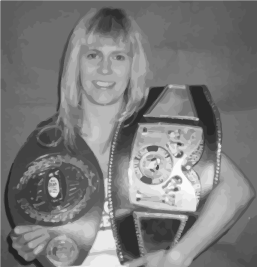 Michelle Sutcliffe
Leeds hometown girl - Michelle was the first professional British Boxing Board of Control "BBBofC"...
Profile
Class Information
Class Times: See Time Table
TAKE THIS COURSE