Class details
 

Boxing Circuit Training Leeds 
Boxing circuit training at Tigersgym Leeds is a high-intensity HIIT training class at Tigersgym for all levels. Also, we have a friendly atmosphere and fully qualified instructors conducting mixed sessions. Incidentally, these classes are positive, friendly and will give you an excellent full body head to toe workout.
However, the boxing circuit class is designed for everyone. All beginners to advanced are welcome, no matter what your fitness level. Thus, the circuit session is fantastic for overall body conditioning and total cardio fitness. 
Furthermore, our boxing circuit training incorporates high-intensity exercises on the matted area. In addition, we mix exercises with training on the bags and speedballs in continuous rounds. Next comes the high-intensity punch out drills. Lastly, combinations on focus pad work and sit up punching to finish with. As a result, you will get very fit and tone up in the Tigers gym way.
The boxing circuit is designed to allow you to train at your own pace. Therefore, you will progress to build up your fitness levels to a very high standard without any undue demands.
* As well as your fitness improving, so will your boxing skills, footwork, balance, and coordination. Hence, your confidence will grow immensely over time at the gym. Also, you can socialize and train with like-minded individuals at Tigersgym Leeds.
By the way, simply turn up in your comfortable gear & start building your technique, fitness & confidence. No equipment needed!
Tigersgym is a boxing gym North Leeds based in Meanwood. This is close to Woodhouse, Headingley, Lawnswood, Adel, Moortown & Chapel Allerton. 
Not looking for class training sessions, give us a call about our excellent 121 personal tuitions in boxing.
CLASS COST/PERSON
£6.00 1.0 Hr
Class Trainer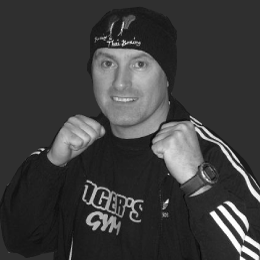 Gary Sutcliffe
Extensive amateur boxing career while serving in the Royal Navy. Held professional boxing trainers licence since 1999. Extensive Martial...
Profile
Class Trainer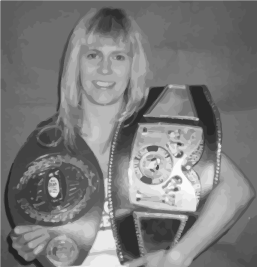 Michelle Sutcliffe
Leeds hometown girl - Michelle was the first professional British Boxing Board of Control "BBBofC"...
Profile
Class Information
Top Grading: Professional
TAKE THIS COURSE