Class details
Thai boxing Muay Thai Martial Arts training for ladies, men & kids at Tigersgym Leeds
OUTLINE OF THAI BOXING:
Thai boxing Muay Thai training for self-defence, a competitive sport, a fantastic way to keep fit, and lose weight. Thai boxing tuition at Tigers gym will also build your self-esteem and confidence!
Muay Thai Boxing utilizes fast and powerful striking techniques with kicks, knees, elbows, and punching.
Joining a club
When looking to join a club in Thai Boxing you should take note the club doesn't just emphasize training about competition. Remember this is only one aspect of Thai Boxing and at Tigersgym we aim to develop your overall technical ability, fitness, and your enjoyment in a friendly positive atmosphere should also be a high-priority part of your training.
Join our very friendly and exciting Thai Boxing classes for men, ladies, and children.
Our Philosophy
Muay Thai Boxing & Thai Boxing Training lessons at Tigers gym.
– Enjoy the training and become very fit!
– Build confidence and you can lose weight!
– Learn Thai Boxing and feel positive about it!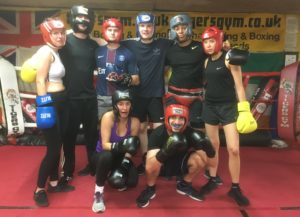 Ring sparring training
Due to future hygiene reasons, any sparring at Tigersgym will now require you to obtain your own leg pads and gloves for all general Thai boxing training – we do sell reasonably priced items like these.
Simply turn up, wear comfortable training gear and we provide all the training equipment for you.
We cater to the complete beginner to the advanced student. Whether you wish to hit pads for technique, compete, take gradings, or simply get fit. Furthermore, you'll build your confidence while learning Thai Boxing at Tigers gym. Furthermore, we also cater to the Leeds University students Thai boxing club who train at Tigersgym.
You will be happy knowing that you can train at your own pace and any physical contact is totally optional in our classes.
We are second to none for being the friendliest gym around and have a large contingent of female students, of which many attend our ladies-only session.
*Not looking for class training sessions, our excellent 121 personal training in Thai boxing could be for you.
No need to book in advance, simply turn up in comfortable training gear and start building your technique, fitness, and confidence! Tigers gym is based in the North Leeds 6 area of Meanwood. Close to Woodhouse, Headingley, Lawnswood, Moortown & Chapel Allerton.
CLASS COST/PERSON
£8.50 1.25 Hrs
£7.50 – 1 Hr – Junior Thai Boxing – Saturdays 10:15 – 11:15 am
Class Trainer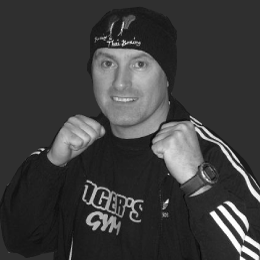 Gary Sutcliffe
Extensive amateur boxing career while serving in the Royal Navy. Held professional boxing trainers licence since 1999. Extensive Martial...
Profile
Class Trainer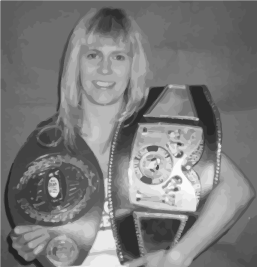 Michelle Sutcliffe
Leeds hometown girl - Michelle was the first professional British Boxing Board of Control "BBBofC"...
Profile
Class Information
Wednesday: 7:15PM - 8:30PM
Tues & Thurs: 7:15PM - 8:30PM
TAKE THIS COURSE