Class details
Amateur Boxing Training ABA Leeds 
Tigers ABC the amateur boxing training in Leeds is simply a matter of just turning up. You only need comfortable gear to start training. No other equipment needed, as we have all the gloves, pads, bags, balls, and fully qualified instructors.
Tigers Gym Amateur boxing club in Leeds welcomes everyone from beginner to advanced who has an interest in competing. If you've had past experience or moved from another area and wish to join Tigersgym, simply come along. You will train alongside experienced competitors, but don't worry as they'll pass on plenty of tips.
We have a very friendly and positive atmosphere in a fully equipped gym. Also, we aim to help you make the progress in your own time.
You will learn all the fundamentals of boxing, footwork, skipping, pad work, sparring, and boxing fitness. Your overall balance and coordination will also improve.
Who can train amateur boxing training?
*The Leeds Becketts University boxing club also undergoes some training aspects with Tigersgym. This helps them compete in local shows and getting prepared for the University boxing competitions held yearly.
Leeds Becketts University Boxing Sports website information
Adults Men and ladies plus children from 8 yrs can train in amateur boxing. Anyone can compete if you are eligible after extensive boxing training and pass the ABA medical test.
*Not sure about class sessions, why not look at using our excellent sessions for 121 boxing tuition.
Tigers ABC amateur champions are past and present.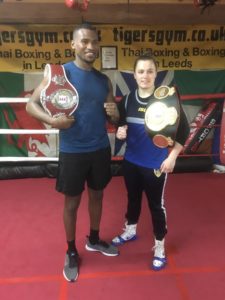 Jodie Wilkinson: Elite women's amateur national champion 2019.
Mali Wright: Men's amateur national champion in 2019.
Kira Carter: Two times Women's Junior amateur national champion and CYP champion.
Josh Warrington: Men's senior ABA amateur finalist and now a professional boxer and former world champion.
Jack Daniels: 7 times junior amateur national champion and senior ABA finalist. Now a professional boxer.
Oliver Simpson: Junior ABA champion and world youth champion presented by David Hay. Now a professional boxer.
Tigersgym is a boxing gym in North Leeds based in Meanwood. This is close to Woodhouse, Headingley, Lawnswood, Adel, Moortown, and Chapel Allerton.
Get Smart – Train at Tigers Gym Leeds!
Jump In – Start Now!
CLASS COST/PERSON
£6.50 Adults – 1.0 Hr
£6.50 Under 16's – 1.0 Hr
Class Trainer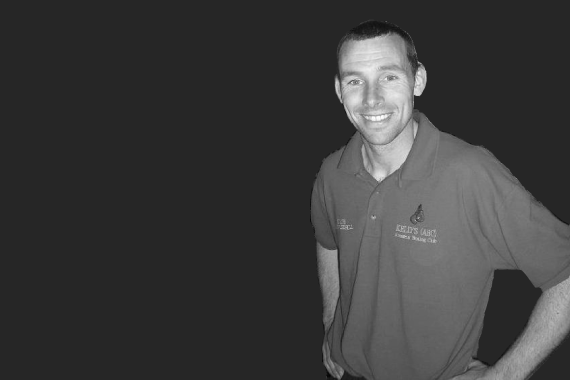 Jason Gledhill
Head Amateur Boxing Instructor 12yrs+ GB coach National ABA title. Extensive boxing career from 11 years old. Extensive boxing...
Profile
Class Trainer
Leroy Miller
Extensive boxing career assistant instructor 12yrs+
Profile
Class Information
Monday, Wednesday & Friday: :
TAKE THIS COURSE