Home of Tigers gym Leeds Boxing and Thai boxing
Tigersgym Leeds for boxing and Thai boxing does allow you the Benefit of no membership fees and pay as you go. Also, you can join our optional monthly scheme and train with a choice of up to 7 classes per week. Otherwise, simply pay as you go.
Tigers gym is based in Meanwood Leeds. Close to Woodhouse, Headingley, Lawnswood, Adel, Alwoodley, Moortown and Chapel Allerton. Also, we are in easy reach of Leeds University & Leeds Beckett's campus. Plenty of local parking too.
How will you improve at Tigers gym
As a result of training at Tigersgym, you will improve your cardiovascular fitness, muscle strength & flexibility. Not to mention learning all the skills and rudiments of Boxing or Thai boxing. Furthermore, training is carried out in a relaxed, friendly and positive gym environment.
Boxing, Thai boxing and 121 tuition lessons can help everyday stresses and help with your weight loss. Furthermore, as a result of an entire body workout, you will feel great about yourself and tone up immensely. Also, you will make new friends with like-minded people. Consequently, this will help build up your confidence, hence not lower it!
Classes available
We have adults, ladies and children's classes in Boxing and Thai boxing for all types of people. Also, training for all beginners to advanced level with any past experience. Our fully equipped Gym allows you access to all our training bags, balls, and pads.
Also, there is a matted area and a raised competition-sized ring for optional contact training. Any contact during training and entry to competitions is totally optional. Should you wish to try contact training, you only need to ask and start in a progressive way.
You will learn all the technical skills for your chosen style in a very friendly and safe way. This is done with instructors who treat you as an individual and will help you build a more disciplined & confident outlook. Remember you can train for fun or train for much higher and specific goals.
121 tuition training may be for you
121 tuition at Tigers gym is available to excel any training you take up at a faster pace.  You may use 121 tuition lessons for your initial starting point, before any classes.
Tigersgym instructors, including our volunteers, are fully qualified and very experienced in their chosen fields. Furthermore, they're 1st aid trained, fire certified and DBS checked.
We welcome all ages from 6 years upwards, regardless of background, gender, religion or ethnicity.
2 x WBF World Flyweight Pro Boxing Champion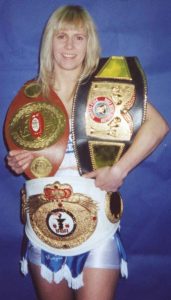 WIBF Intercontinental Flyweight Pro Boxing Champion
IFBA World Flyweight Pro Boxing Champion
4 x British Thai Boxing Champion
(Ranked 3rd in the World)
Fully qualified Thai boxing coach
Fully qualified Amateur Boxing coach
Take a look at…… Michelle Sutcliffe's Page
Michelle was the 2nd lady ever to be granted her professional boxing license by the British Boxing Board of Control. Furthermore, she was the first ever lady to win the BBC North Sports award in 1999. Also, Michelle was the first ever British professional boxer to compete in South Korea in November 2000.
Above all, Michelle was the first professional British Boxing Board of Control "BBBofC" licensed boxer to win a world title from the city of Leeds. Michelle fought in the Leeds town hall.
Even more, Michelle became the first British lady professional boxer to win 2 different world title belts in 2001 – the record still stands.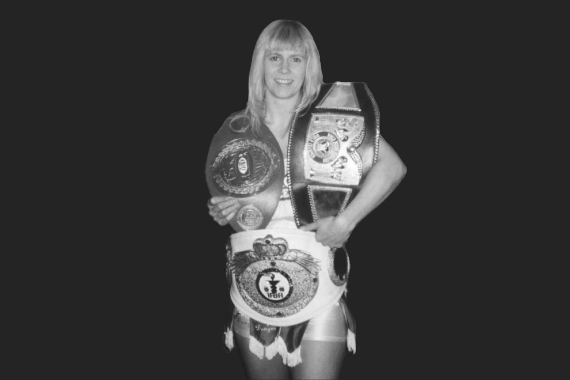 Leeds hometown girl – Michelle was the first professional British Boxing Board of Control "BBBofC" licensed boxer to win a world title from the city (Read More).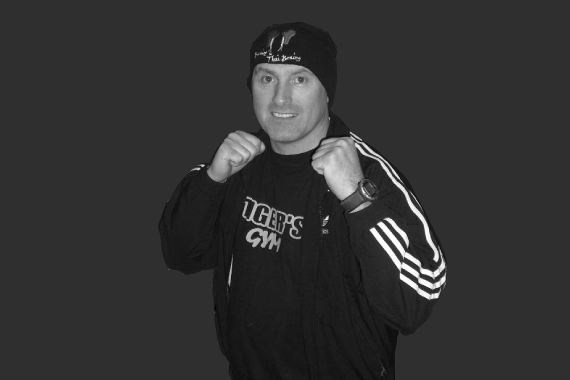 Extensive amateur boxing career while serving in the Royal Navy. Held professional boxing trainers licence since 1999. Extensive Martial arts/Thaiboxing training & Instructing career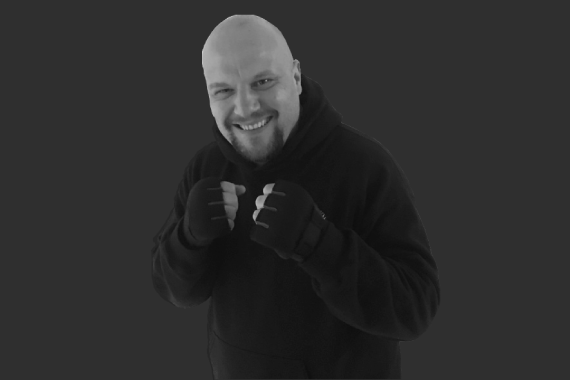 Fully qualified Amateur Boxing Instructor Extensive background in Boxing & Instructing & competition.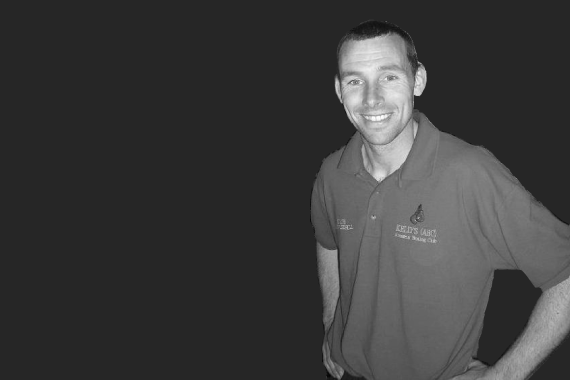 Head Amateur Boxing Instructor 12yrs+ GB coach National ABA title. Extensive boxing career from 11 years old. Extensive boxing career assistant instructor 12yrs+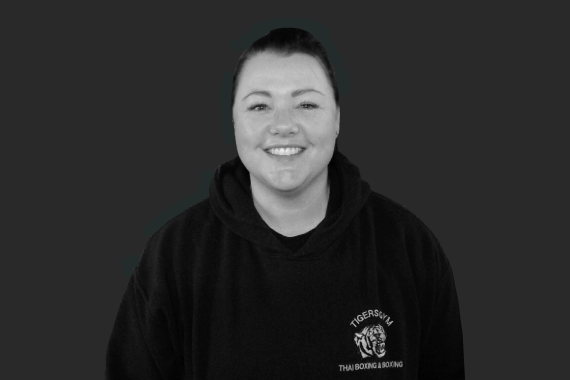 Fully qualified Thai Boxing Instructor and fully qualified Amateur boxing Instructor with over 10 years of experience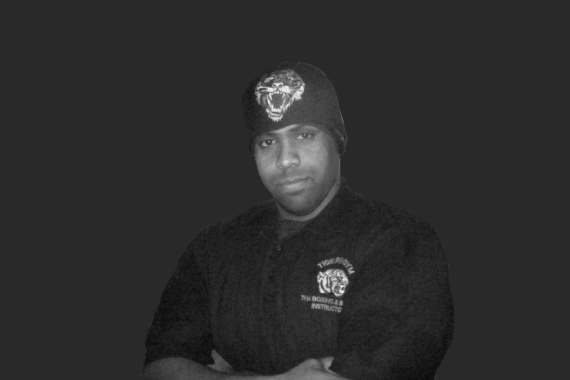 English WAKO Superheavyweight champion British WAKO Amateur Championships Superheavyweight Champion K1 Competitor 2002 losing only on points after forcing an extra round against the eventual winner. K1 Finalist 2004 losing only to the fantastic "Gary Turner" Fully qualified Thai boxing coach
Upcoming Events?
Thai Boxing grading

Gary Sutcliffe

Leeds Uni Charity Boxing Show

Gary Sutcliffe