Class details
 121 Tuition Boxing & Thai boxing 
1-2-1 Private Tuition in Thai Boxing, Boxing & Fitness training that allows you to go at your pace.
Initially you will have a consultation with the Instructor in what you are aiming to do – this can be over the phone or in person. You'll discuss what you intend to achieve throughout your personal training sessions. No matter how specific you'd like your sessions to be – we can tailor them to suit you.
Your training sessions can be solely for fitness in Thai Boxing, Boxing and even military service fitness training or general Martial arts with a mix of techniques on the pads. Most people opt for a simple warm up and stretch off at the start of sessions. Then a good quality pad or exercise session – working on numerous techniques for the style you've chosen. Finishing with a cool down and stretch off
You may also use your personal training to cover much more intense work for your fitness, boxing or Thai boxing training. This can be excellent for those wanting to take part in any type of competition. 1-2-1 personal training is especially good for enhancing your skills much quicker when taking part in any white collar boxing events.
We are based in North Leeds 6 area of Meanwood – close to Woodhouse, Headingley, Lawnswood, Moortown, Chapel Allerton and within easy reach of the local Universities.
Benefits of 121 Private tuitions for you:
A proven method to fast track your learning style – While increasing your overall confidence in a relaxed and fun environment.
It will help you to achieve higher levels of fitness, especially your aerobic and muscular levels –  You will also tone up and may lose weight.
It can be structured to be very specific for your own training needs and aims – while you are pushed to high levels during the 1-2-1 training sessions.
It is very affordable and can actually be incorporated alongside other classes or training sessions you do. You can also try a few sessions before actually undertaking a class.
You will also benefit from our advice about basic nutrition and fitness, so you can further your goals outside Tigersgym.
Not sure of training goals or style to go for?
Why not call us and book a few sessions and see how you move forward quickly!
Class Trainer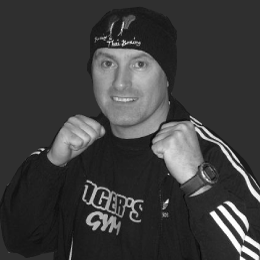 Gary Sutcliffe
Extensive amateur boxing career while serving in the Royal Navy. Held professional boxing trainers licence since 1999. Extensive Martial...
Profile
Class Trainer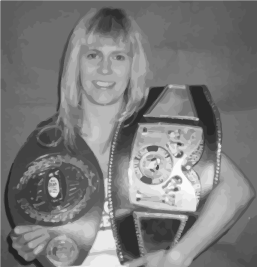 Michelle Sutcliffe
Leeds hometown girl - Michelle was the first professional British Boxing Board of Control "BBBofC"...
Profile
Class Information
TimeFrame: Monday - Sunday
TAKE THIS COURSE